Ok, it's been a while, sorry. See I love Picassa - so easy & soo free! but for some reason, when I click 'blog this' nothing happens any more - any ideas? I'm having a go at using photobucket so bare with me please....
First Tooth - Ali has been so excited to have wiggly teeth for the past few weeks.... & while munching on some snow (don't ask) she proudly announced that one came out! The tooth fairy came & took it that night leaving some $ in the glass instead (it's now sitting in one of those cute maya road tins that the 'ribbon slides' come in) awaiting attachment on a page - photos of this should be here on Tuesday!
It is November isn't it? Well last Wednesday you wouldn't think so - check out the snow angel on my deck! The kids had a ball!
The November kit at
SBO
is fantastic & must cruise some blogs to see how it's being used. Should be getting the December kit later this week & it's gorgeous too - with a theme of 'giving' so can be used year round - not just Christmas time I can't wait to play!!! Also got my first official
Up2Scrap
brief to work on - really enjoying it, but can't share yet.... Hope to see the latest issue sometime this week or next too - might seem 'real' then that I'm on the Elite Design Team for it!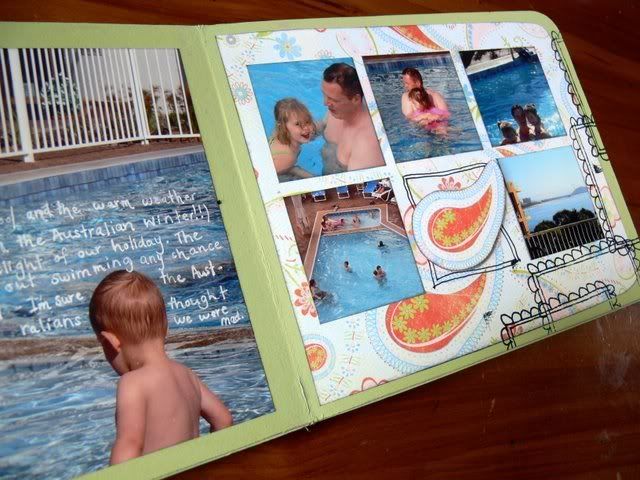 The above is from the November SBO kit. I focussed on a holiday we had in Australia last year and created a mini album in a Maya Road book (in the kit) using gorgeous crate papers, Sassafrasslass pps, some Basic Grey and a really cool stamp designed by Rachel Hosking!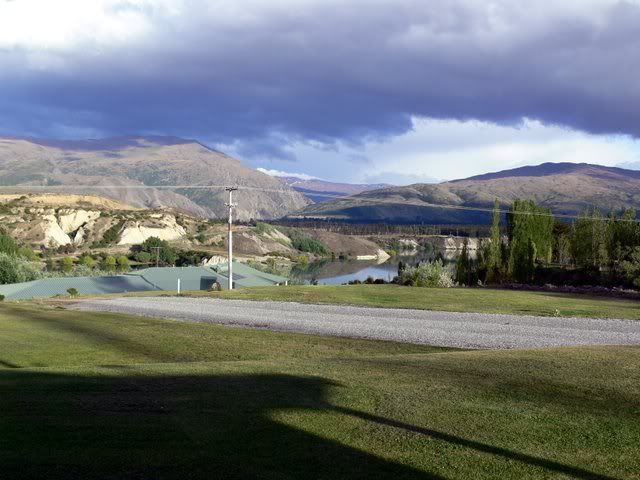 SCRAP RETREAT BANNOCKBURN
check out the fiew from the large living area! (above)
This venue was just perfect - 8 double bedrooms, 2 showers, 2 toilets a bath, three handbasins, great company & a view to boot. The weekend was soo successful that we are having another early-mid March next year - looking forward to that one!
OK, so there's a big catch up! Not sure how often I'll be here between now and Christmas - seems to get soo busy & stressful but I'll try to put something up each week now that I've sorted this photobucket thing - Oh if you fancy a $100
SBO
voucher to spend at their online store, check out the forum for a 'banner' competition where you are to design a banner & a slogan for their website with the voucher as the prize! Oh, & have you checked out the worldwide dare on
N0. 8 Wired
yet?